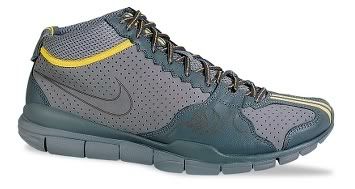 For Lance, it is 21 switchbacks of agonizing mental and physical pain. Whenever he makes this epic climb, he brings the lessons of October 2, 1996 with him.
The Lance Armstrong Foundation receives US $1.00 for each 10//2 product sold.
Mimics barefoot movement to reawaken and strengthen your feet.
Outsole's flex grooves allow more natural motion.
Upper moves with the foot and the outside so the foot controls the shoe, not the other way around.
Alp d'Huez lasered on the lateral overlay.
"Divided Highway" runs from tongue to toe.
Perforated leather allows for a breathable upper.
Signature yellow band below the padded collar.
More info.